Poznámky ke konstrukci větroňů
25.02.2007
Pro konstrukci maket a polomaket větroňů platí stejné zásady jako u jiných modelů. K požadavku dostatečné letové výkonnosti ("aby to nelétalo jakio cihla") přistupuje často požadavek věrnosti letového projevu.
Upevnění zátěže, upevnění akumulátorů
09.12.2010
Ve velkém trupu polomakety větroně není většinou možné zátěž jednoduše zapřít o přepážky tak jako u menšího modelu. A taky jsou hmotnosti závaží mnohonásobky množství olova v běžném modelu. Hmotnost závaží se běžně pohybuje kolem 1/2 kg, ale může být třeba 3 kg! V takových podmínkách a s takovými hmotnostmi už se nehodí postupy používané u malých modelů.
Uvolnění zátěže za letu má fatální následky. Model se stává těžko ovladatelným a většinou to končí havárií. A nemusí to být jen olovo, ale třeba těžký akumulátor. Už jsem takto "zbytečně" rozbitých větroňů viděl několik.
Při umísťování a upevňování olova nebo akumulátorů v předku trupu proto přemýšlejte.
Závaží musí být uchyceno tak, aby se nemohlo ze svého místa za letu uvolnit! Počítejte s tím, že stěny trupu se během startu a přistávání snadno deformují a přilepené závaží může "odprýsknout", počítejte s tím, že v aerovleku lanko s modelem velmi často hodně trhne. A dokonce i razantní hod modelu na svahu dokáže se špatně upevněnou zátěží pohnout.
Jednou z možností je navlečení zátěže na šrouby přilaminované k trupu.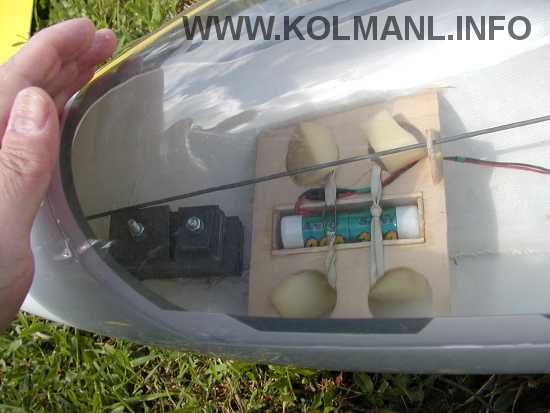 V dřevěném modelu lze závaží ke konstruci přišroubovat. Třeba jako Jindra v Hol´s der Teufel.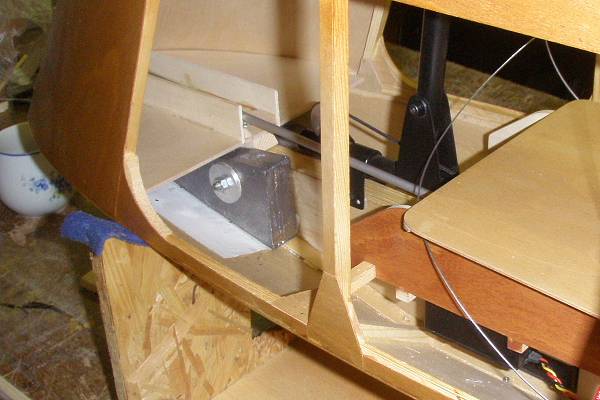 Závaží se do trupu lepí a u velkých závaží je dobré závaží zevnitř přelaminovat.
Závaží, kterým model vyvažujete, musí být v modelu velmi dobře zajištěno proti pohybu! A nenechte se ukolébat myšlenkou, že teď poletíte katolicky, že nebudete dělat žádnou akrobacii, že to upevnění dovymyslíte do příště. Ono to potom ve vleku trhne, závaží se uvolní a už nebudete muset nic vymýšlet!
Přehled používaných profilů
25.02.2007
Mějte na paměti, že pokud chcete dosáhnout stejného letového projevu jako vybraný vzor - model, podle kterého profil vybíráte, musíte mít nejen stejný profil křídla, ale i velikost a hmotnost vašeho modelu se musí pohybovat blízko vašemu vzoru.
název
autor
použití
příklady